Forrest Aguirre
Darin Bradley
Jennifer Marie Brissett
Andrea Hairston
Berrien C. Henderson
Kimberley Long-Ewing
Jason Erik Lundberg
Marguerite Reed
Josh Rountree
Srdjan Smajić
Juliette Wade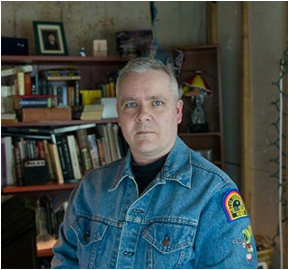 Forrest Aguirre holds a Master's Degree in African History from the University of Wisconsin-Madison. His novel, Heraclix & Pomp is available from Underland Press. His short fiction has appeared in more than sixty venues, including such wide-ranging magazines and anthologies as Asimov's, Gargoyle, Apex, Postscripts, Exquisite Corpse, 3rd Bed, American Letters & Commentary, Notre Dame Review, Polyphony and Diagram. His work has been honorably mentioned in various Year's Best anthologies and one of his stories was a StorySouth Million Writer's Award notable story. His short fiction has been collected in Fugue XXIX (Raw Dog Screaming Press). His editorial work has been recognized with a World Fantasy Award.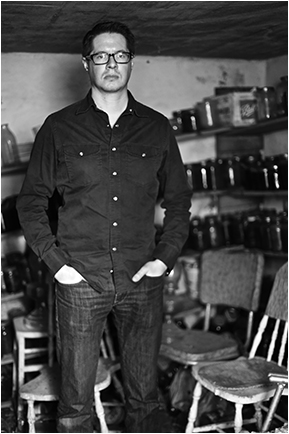 Darin Bradley is the author of three novels: Noise, Chimpanzee, and Totem. His debut short story collection, Light Both Foreign and Domestic, is slated for a Fall 2017 release from Resurrection House. He holds a Ph.D. in English Literature and Theory and has taught courses on writing and literature at several universities. His short fiction, poetry, and critical nonfiction have appeared in a variety of journals.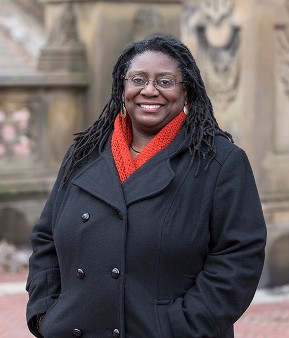 Jennifer Marie Brissett holds an Master's from the Stonecoast MFA Program in Creative Writing. Her first novel, Elysium, is available from Aqueduct Press and won the 2015 Philip K. Dick Award Special Citation. It is forthcoming from Zona 42 in Italy. She has published stories in The Future Fire, Morpheus Tales, Warrior Wisewoman 2, and Halfway Down the Stairs. Her work has been nominated for the Dzanc Best of the Web Series and been a finalist for the 2013 storySouth Million Writers Award. She holds a Bachelor's in Interdisciplinary Engineering (Electrical Engineering with a concentration in Visual Art) from the College of Engineering at Boston University.
Born in London, she is a Jamaican-British American who came to the US when she was four and grew up in Cambridge, MA. And for three and a half years, owned and operated the Brooklyn indie bookstore, Indigo Café & Books. She currently lives in New York City.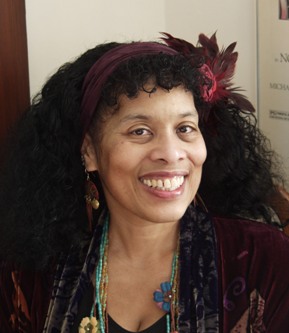 Andrea Hairston was a math/physics major in college until she did special effects for a show and then she ran off to the theatre and became an artist. She is the Artistic Director of Chrysalis Theatre and has created original productions with music, dance, and masks for over twenty-five years. She is also the Louise Wolff Kahn 1931 Professor of Theatre and Afro-American Studies at Smith College. Her plays have been produced at Yale Rep, Rites and Reason, the Kennedy Center, StageWest, and on Public Radio and Television. Andrea has translated plays from German to English and has received many playwriting and directing awards, including a National Endowment for the Arts Grant to Playwrights, a Rockefeller/NEA Grant for New Works, an NEA grant to work as dramaturge/director with playwright Pearl Cleage, a Ford Foundation Grant to collaborate with Senegalese Master Drummer Massamba Diop, a Shubert Fellowship for Playwriting, and a Massachusetts Cultural Council Fellowship.
She has published a number of essays and in received the 2011 International Association of the Fantastic in the Arts Distinguished Scholarship Award for distinguished contributions to the scholarship and criticism of the fantastic. Andrea was a Guest of Honor at WisCon 36.
Graduating from Clarion West in 1999, Andrea had her first novel, Mindscape, published by Aqueduct Press in 2006. It won the Carl Brandon Parallax Award and was shortlisted for the Phillip K Dick Award and the Tiptree Award. Redwood and Wildfire, her second novel, was published by Aqueduct Press in 2011 and won the 2011 James Tiptree Jr. Award and the 2011 Carl Brandon Society Kindred Award. Lonely Stardust, a collection of plays and essays is available from Aqueduct Press and her latest novel, Will Do Magic For Small Change was published in Spring of 2016.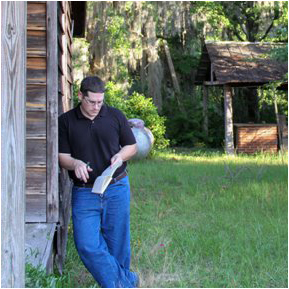 Berrien C. Henderson lives in the deepest, darkest wilds of southeast Georgia. He teaches high school Literature and Composition with a Southern accent. Berrien's writing has appeared in such diverse venues as The Journal of Asian Martial Arts, The Doctor T.J. Eckleburg Review, The Dead Mule School of Southern Literature, Farrago's Wainscot, Fantasy Magazine, Clarkesworld Magazine, Abyss & Apex, Jabberwocky, and Bloody Knuckles: The MMAnthology. His mini-collection of Southern magical realism, Old Souls and the Grammar of Their Wanderings, is available from Papaveria Press. In his not-so-copious free time, Berrien pursues weightlifting and martial arts.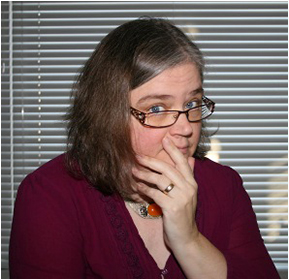 Kimberley Long-Ewing was raised in Indiana where ze learned to see the laws of thermodynamics in cornfields. Kimberley then moved to New Mexico for graduate school and adventuring where ze met the love of zir life, explored ancient pueblo ruins, and climbed mountains. Kimberley now lives in Wisconsin where explores the bluffs and lakes in search of unusual images to pin down in photographs. When not homeschooling one child, ze collaborates with the other, Rhea Ewing, on graphic novels and with zir partner on educational projects.
Kimberley is the author of the graphic novel series Urban Fey and Revenge of the Nature Imps. Zir short stories have appeared in Crossed Genres, No Man's Land (May 2011, Dark Quest Books), New Myths (newmyths.com), UnCONventional (Jan 2012, Spencer Hill Press), and Holiday Magick (May 2013, Spencer Hill Press). Zir first novel, Curse of the Goblin Travelers, will be released by Spencer Hill Press in the summer of 2016.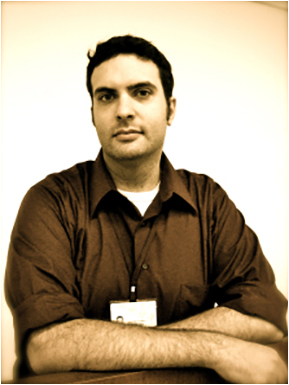 Jason Erik Lundberg was born in Brooklyn, New York, and has lived in Singapore since 2007. He is the author of several books of the fantastic-including Strange Mammals (2013), The Alchemy of Happiness (2012), and Red Dot Irreal (2011),as well as the Bo Bo and Cha Cha children's picture book series and more than a hundred short stories, articles, and book reviews.
Lundberg is a recipient of the National Arts Council's 2013 Creation Grant, in support of writing a steampunk novella titled The Diary of a Man Who Disappeared. He is also a prose mentor with the Creative Arts Programme and Ceriph Mentorship Programme, the founding editor of LONTAR: The Journal of Southeast Asian Speculative Fiction, series editor for The Epigram Books Collection of Best New Singaporean Short Stories, editor of Fish Eats Lion (2012), and co-editor of A Field Guide to Surreal Botany (2008) and Scattered, Covered, Smothered (2004).
A graduate of the prestigious Clarion Writers Workshop, Lundberg also holds a Master's degree in creative writing from North Carolina State University.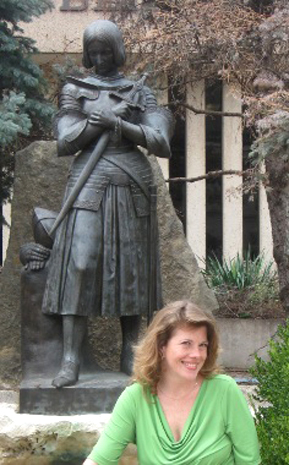 Marguerite Reed's short stories have appeared in Clean Sheets, Strange Horizons, and Lone Star Stories, and have received honorable mentions in the Twenty-Third and Twenty-Fifth Annual Collections of Gardner Dozois' The Years' Best Science Fiction. In 2012, she received a James Tiptree, Jr. Fairy Godmother Award. Her first novel, Archangel, is available from Resurrection House and is the winner of the 2016 Philip K. Dick Award Special Citation.
Despite having lived all her life in Kansas, she is a passionate advocate of science and science fiction. She lives just a little east of the 100th meridian with her husband and daughters.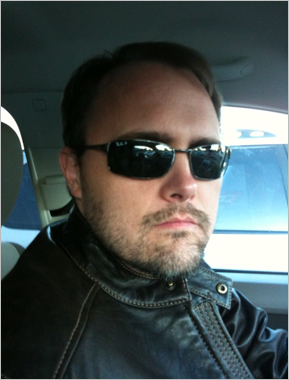 Josh Rountree's short fiction has been published in some very cool magazines and anthologies like Realms of Fantasy, Polyphony 6 and Rayguns Over Texas, and has received honorable mention in both The Year's Best Science Fiction and The Year's Best Fantasy and Horror. He's published one novel, Alamo Rising (w/ Lon Prater), and a short fiction collection, Can't Buy Me Faded Love. He lives and writes somewhere in the wilds of Texas.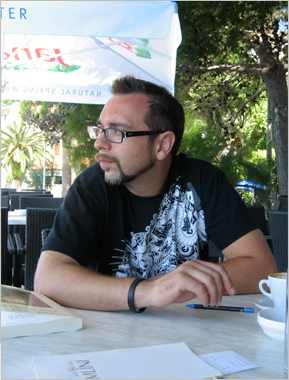 Srdjan Smajić was born in Belgrade in 1974. He earned his B.A. from the American University in Bulgaria and his Ph.D. in Victorian Literature from Tulane University. Between 1998 and 2010 he taught literature at Tulane, University of New Orleans, and Furman University.
Smajić's first novel, We Dream of Water is available from Resurrection House. His academic publications include articles in English Literary History, Textual Practice, and Novel: A Forum on Fiction. His book, Ghost-Seers, Detectives, and Spiritualists: Theories of Vision in Victorian Literature and Science, was released by Cambridge University Press in June 2010. His poems have appeared in The Café Review, The New Orleans Review, Rukovet, and The Xavier Review.
Smajić lives in New Orleans, where he co-writes screenplays with the New Orleans filmmaker Robb Turner. For information about their upcoming feature film, Siren Song, visit greenfairypictures.com.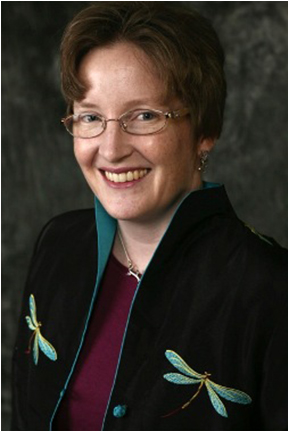 Juliette Wade has appeared in Lightspeed's "Women Destroy Science Fiction," Clarkesworld, and several times in Analog, where her 2012 story, "The Liars," was illustrated by Michael Whelan. She has turned her studies in linguistics, anthropology and Japanese language and culture into tools for writing fantasy and science fiction. She lives the Bay Area of Northern California with her husband and two children, who support and inspire her. She blogs about language and culture in SF/F at TalkToYoUniverse and runs the "Dive into Worldbuilding!" hangout series on Google+.